Page - Testimonials
Testimonials
CTC Communications

DDP,
WOW! That is all I can really say about the job you did for us at BICSI in Orlando in January, just WOW!!!
I just wanted to drop you a line to say thanks for bringing your story to BICSI and for the energy, excitement, and message you brought to our group. It was fantastic! The feedback I received from our members as I walked around that day was excellent. Thanks again on behalf of all of the staff and Board at BICSI. You helped make a very important week for us even more special. By the way, you will be happy to know I went out and bought a few yoga tapes, and I think I am getting hooked! That part of your message may have been just what I needed!
Sincerely,
Russell Oliver
Chief Technology Officer
CTC Communications
 Jim Click Automotive

Years ago, we watched Dallas Diamond Page when he was a professional wrestler. When my son, Chris Click came to me and said he would like to go to a yoga class taught by Dallas last summer, I thought to my self…what is he talking about! Little did I know that a year later, Dallas Diamond Page would be in front of 200 managers and sales people of the Jim Click/Holmes Tuttle Automotive Teams, giving one of the most inspirational presentations we have ever had on "Living Life at 90%! All of our people were excited and motivated by his talk , but more importantly, during the rest of the day, he took groups through his "YRG Workout" (Yoga for Regular Guys/Gals) routine, it was great. We ordered 100 of the YRG dvd's, thinking it would be plenty; well guess what, we sold out and are in the process of ordering more!
Over the years, we've had motivational speakers talk to our sales force. Not only in my opinion, but my managers agree…Dallas' presentation was outstanding and the best, by far!
Here's what my top sales force had to say:
DDP's presentation was exciting, inspiring and powerful. The blending of his personal and poignant life story with the highlights of his wrestling accomplishments was captivating. His optimism was contagious and I personally welcomed the philosophy of 90% living. We cannot control some events but our actions and attitude can be controlled. The summary story was inspirational and I thought was a great finish to help all of us realize the potential that we often overlook in ourselves.
The YRG workout was excellent. I finished dripping with sweat. I felt energized and stretched throughout that day and the next. Many of my coworkers remarked on how much they enjoyed the workout and felt muscles working which they hadn't utilized in a while. The YRG workout video is something that I look forward to following.
– Pete Cates Parts and Service Director Jim Click Automotive
Whether you're working to become athletic, or your training to be an athlete, DDP delivers. The movements adapt to all body types and levels of strength. Get your sweat on, you'll be surprised!
– Chris Babler  Mazda General Manager Jim Click Automotive
Venus Knox
Administrative Assistant
Jim Click Automotive
Yale University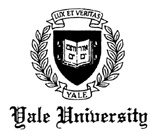 Yale University
To whom it may concern:
I am writing to provide a performance critique and reference for Diamond Dallas Page. Dallas Page came to Yale and met with a large group of students in my living room. This is a program we call Master's Tea, where I, Master of one of Yale's residential colleges, invite notable guests to come to Yale and meet with students in an informal setting and talk about their career and their work. Other guests during my lecture have included notables such as Paul Newman, Danny Glover, David Milch, James Earl Jones, Tom Clancy, and various politicians, CEO's, authors and others.
Dallas did an outstanding job and was amazing in his ability to communicate with the students and connect with them meaningfully. His presentation about the wrestling industry was creative, articulate and compelling. He addressed, in a very non-defensive and straightforward manner, the entertainment aspect of the business. This ability to deliver a serious message in an interesting, lighthearted manner was most impressive. During the course of the talk, he managed to flex his muscles, have a mock thumb-wrestling contest with a challenger from the audience, and to make fun of in a creative and completely wonderful way, the stuffiness of academic institutions. His audience included wrestling devotees among the Yale students and others who probably had no idea who he was but who came along out of curiosity. While he was well prepared, the unpredictability of the audience required him to be innovative and flexible, which he did with style. He engaged all these people extremely well, and afterwards it took us a long time to clear the room as many stayed around to see him, talk to him more and touch him.
After the event, I took him and a group of about 15 students to dinner at a local restaurant. There he continued to demonstrate his considerable communication skills. We had a wonderful time that evening, full of frivolity, good humor and yet serious business about the lessons of life. Dallas came across as a real man, real in the sense of genuine, humane, and deeply invested in the lives of others. We loved having him and we look forward to his return. Please do not hesitate to call me if you if you have any questions.
Sincerely,
William H. Sledge, MD
Master of Calhoun College
Professor of Psychiatry
Department of Military Science

Department of Military Science
California State University—Fullerton
Dear Dallas:
On behalf of the entire Army ROTC Program here at Cal State Fullerton, I want to thank you for taking time out of your busy schedule to be the keynote speaker at our Dining Out Event. It was a pleasure meeting you; your presence and inspirational words contributed immensely to the success of this event.
Many people approached me after the event and commented on the relevance of your comments regarding "overcoming adversities, turning negatives into positives, etc." In terms of telling a group of eager, young (if not idealistic) cadets exactly what they needed to hear, your speech was right on the money! Your time spent with the ROTC cadets and cadre will be remembered for years.
Additionally, your inspirational words directly affected Cadet Stephanie Hebert who had been considering leaving the program last week. After hearing your words of encouragement and "belief in one self", she came in Monday morning and was ready to sign a contract to commit to the ROTC program and this great Nation as a future officer in the United States Army.
Please express my gratitude to Angela for attending the ROTC event; we really enjoyed meeting and getting to know her as well. Please give Angela our best; Tammy really enjoyed the time they spent together and found you to be a warm and friendly couple.
Dallas, thank you again for supporting the Titan Battalion and the Army ROTC Program.
Very Respectfully,
William L. Howard
Lieutenant Colonel, Aviation
Professor of Military Science
Charter Communications

Dear Dallas:
WOW! 37,000! …. That's how many lives we touched at the 2nd Annual "Get Hooked On Health Expo" in St. Louis when you were here on January 8th and 9th. Even with unseasonably beautiful January weather outside, we managed to exceed our attendance targets inside "America's Center" and set another record.
Thousands received information on leading healthier, better lives. More importantly, thousands benefited from free testing and screenings that we were able to provide through our sponsors. The "Get Hooked On Health" Initiative is clearly making a difference in the St. Louis community.
The reason for my letter is to thank YOU. The largest challenge in putting together an event like this is to draw people in. As you know, "health" isn't the most interesting or dynamic topic, and getting people's collective attention on such subjects can be difficult. No question that Diamond Dallas Page was by far, our largest draw. You helped us generate tremendous valuable free media exposure and PR prior to the event. You were gracious and warm to all who came in contact with you, and I realize that isn't always easy – especially in a large and excited crowd setting.
Once we got the people to the event, your enthusiasm and dynamic approach delivered the goods. Your sessions were packed and people left with smiles on their faces and a commitment to healthier living.
THANKS for helping us make a difference. I certainly hope that you felt as good about the experience as we did. If you ever need a recommendation, please don't hesitate to have someone contact me directly. I would be happy to personally communicate what I witnessed and how you helped make our event a tremendous success!
All the best and I hope to talk to again soon.
Paul Sly
VP Advertising Sales
Charter Communications
Affinti Golf Partners

Dallas Page spoke for our company management team and this was the single most entertaining and inspirational thing we have ever done for our managers in the 7 years of our existence as a company. His story is an amazing one and gives inspiration to all. He really does put things in the proper perspective in life's journey.
Most of the time when you get a speaker of this magnitude they are on a tight schedule and it is rare to have much personal interaction. Dallas delivered a great message yet also took time by answering many questions from the audience and was around for some pictures at the end as well. He truly cares about people and their well being. He was genuinely concerned about delivering a very caring and important message to our group.
I would highly recommend Dallas as a speaker for any type of business!
Sincerely,
Steve Willy
Partner
Affinti Golf Partners
Atlanta, Georgia
Dan Clark
To Whom It May Concern:
I have been a full time professional speaker since 1980 and have spoken to over 4,000 audiences, to over 3 million people in 30 countries worldwide. I was sponsored into the National Speakers Association in 1982 by the world renowned motivational teacher, Zig Ziglar. I have also been a speaker coach to celebrities and professional athletes for the last ten years as a speech writer, content developer and stage consultant. Never in all my years as a speaker and speaker coach, have I worked with a more interesting, more determined, more qualified and more passionate human being than Dallas Page.
I take great pride in calling him my friend and would recommend him without reservation to any youth group, school student body, college university, as well as any corporate and association audience.
Dallas Page has a unique message of branding and what it takes to become the person, school, product and/or company of choice. His message of "Living Life at 90%" is powerful and will change audience members' lives forever.
No one cares more about positively impacting peoples' lives than Dallas Page. No one "walks the talk," leads by example and preaches only what he practices more than Dallas Page. He has overcome all odds to become a World Champion, not just three-time World Champion in the wrestling ring, but every day in the ring of life.
You should hire him for your next event. You'll be glad that you did!
Warmest regards,
Dan Clark
Hall of Fame speaker
Book Dallas Now!